Cancellation OETZ TROPHY 2023
We unfortunately had to cancel the OETZ TROPHY 2023 a few days ago. The reason for this is that the authorities temporarily withdrew our permit to hold the event. The flood on the Oetztaler Ache at the end of August caused the river to change completely over wide stretches, bridges and roads were swept away, numerous objects were washed away by the Oetztaler Ache and structures along the river were affected in their stability.
As you can imagine, the flood did not stop at our race track either, and there is probably not a single rock on the Wellerbrücke stretch where it was before the flood. The good news: the race course looks very interesting and you can already look forward to a completely new OETZ TROPHY course. The bad news: the path, the Wellerbruecke bridge and the platform at the race course have been closed by the authorities because the path has partially broken off and slid down and the Wellerbrucke bridge and the platform have been washed out.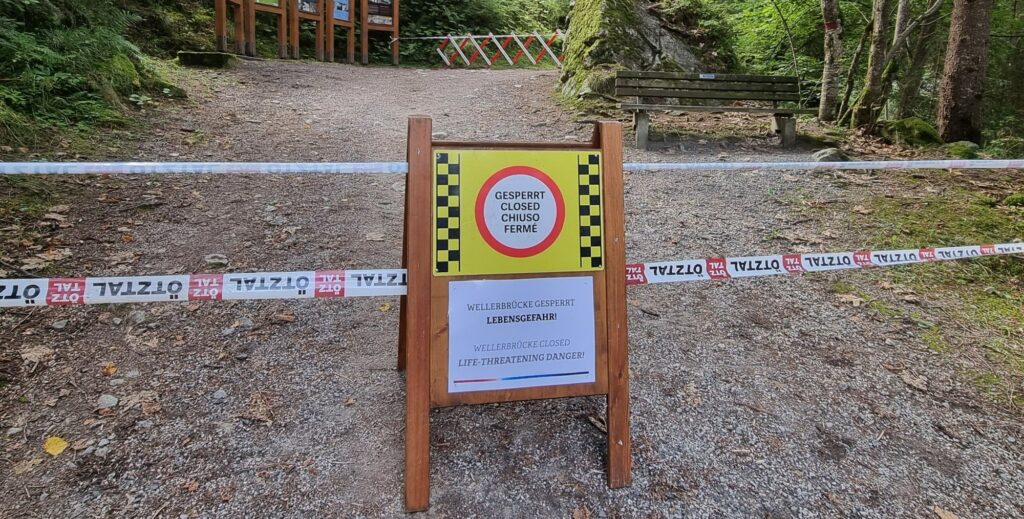 After a site inspection, we also had to conclude that it is currently not possible to hold the OETZ TROPHY 2023. Therefore, the decision of the authorities to suspend the permit for the OETZ TROPHY – Extreme Kayak Championships is completely in line.
Looking to the future
In the winter of 2023/24, the path along the race course will be repaired and all danger spots will be removed. Similarly, we will use the low water period in autumn and spring to get to know the new race course and remove any danger spots if necessary. We are assuming that we will get the approval for the OETZ TROPHY 2024 in spring 2024 and are already in the preparations for the next Trophy.